... a world of possibilities ...
So far we have mainly used paints, varnishes and foil for decorating and coloring the surfaces of acrylic, glass, metal, etc, which have both been laborious and time-consuming.
With our new UV flatbed printer, we now have even more opportunities to develop and produce new products and meet our customers' needs - without compromising on quality. We chose this particular machine because we needed a large format printer in the manufacture of illuminated signs for offshore wind turbines, which in particular must be able to withstand salt, rain and drizzle....
UV cured print dries instantly and has an extremely good adhesion, even when exposed to heavy weather conditions.
We offer high quality & durable prints with a very high UV resistance and great coverage, printed directly on to many types of rigid and flexible media- small to large outdoor and indoor applications, such as signs, front- and backlit panels, banners, POP displays, posters and more.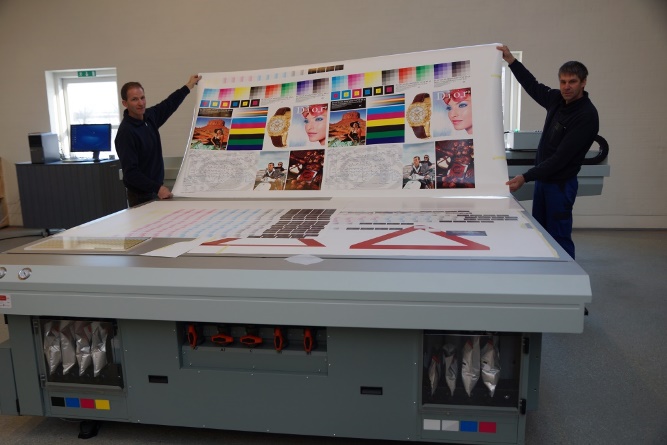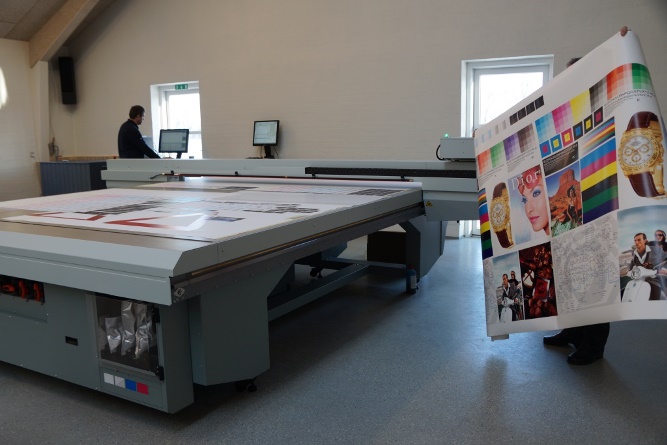 The UV printer is capable of printing pretty much any substrate up to 2,5 x 3,05 meter and 50mm thick, and flexible rolls up to 220 cm wide. UV Printing does not use any solvents so is more eco friendly than e.g digital or screen printing
Examples of our work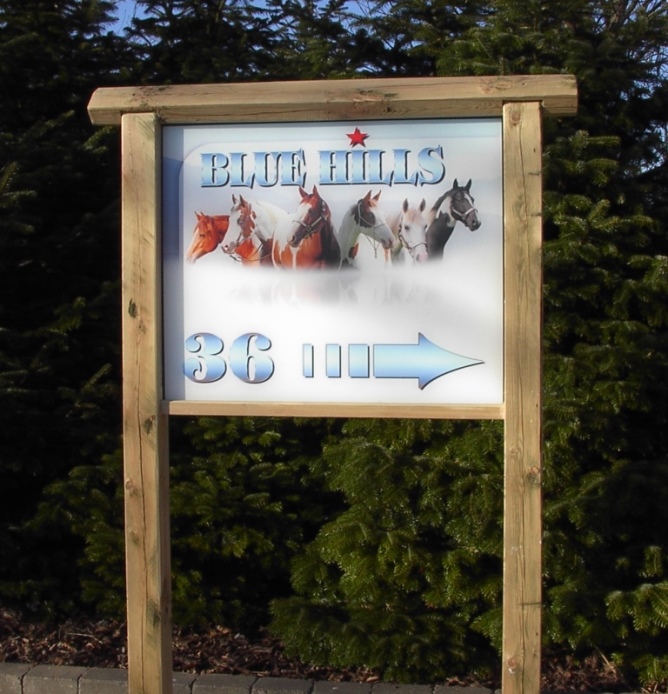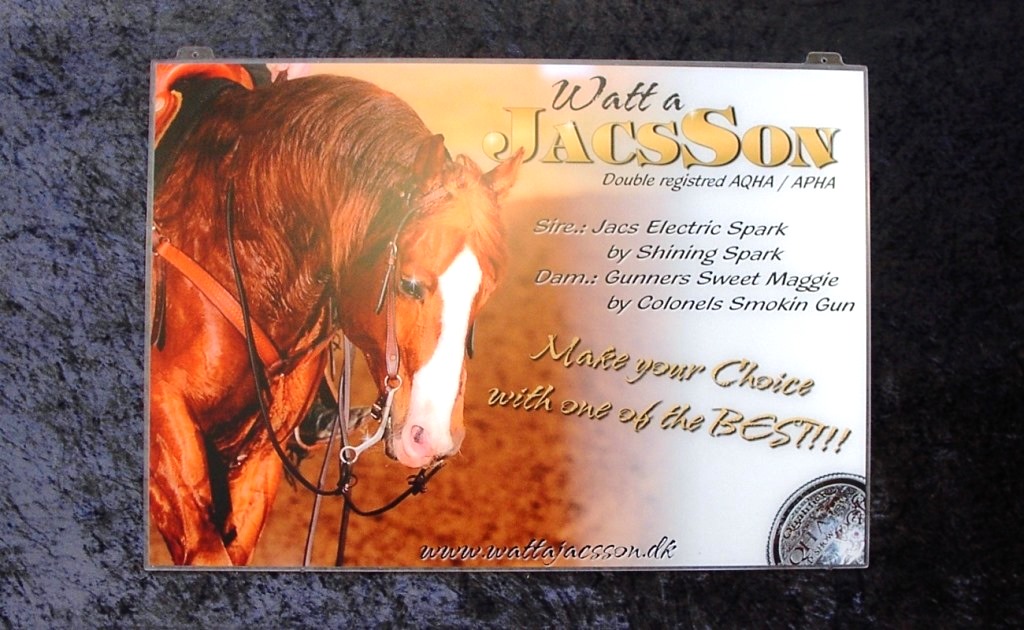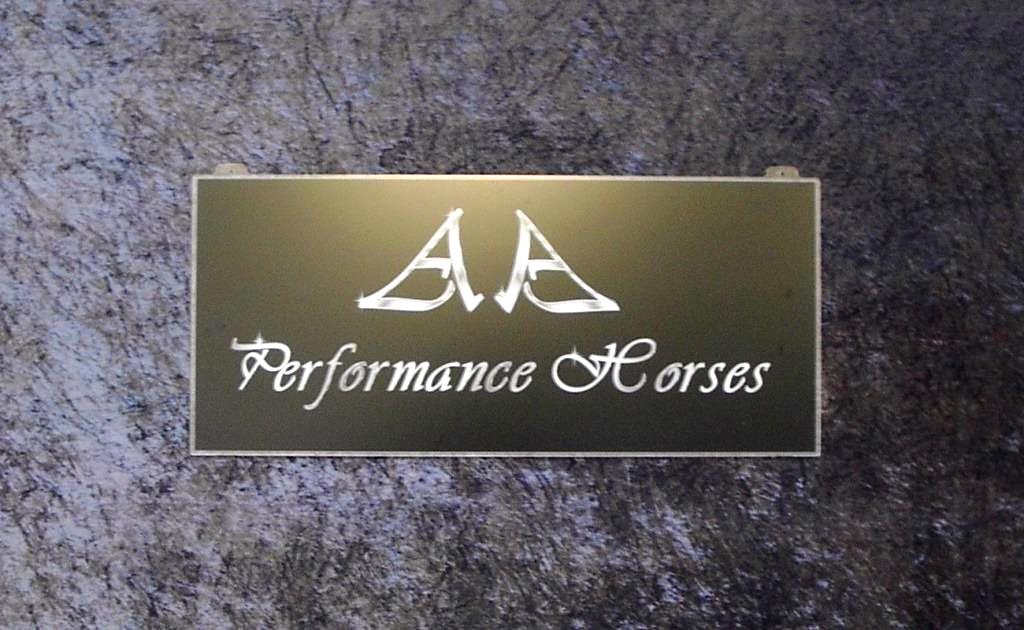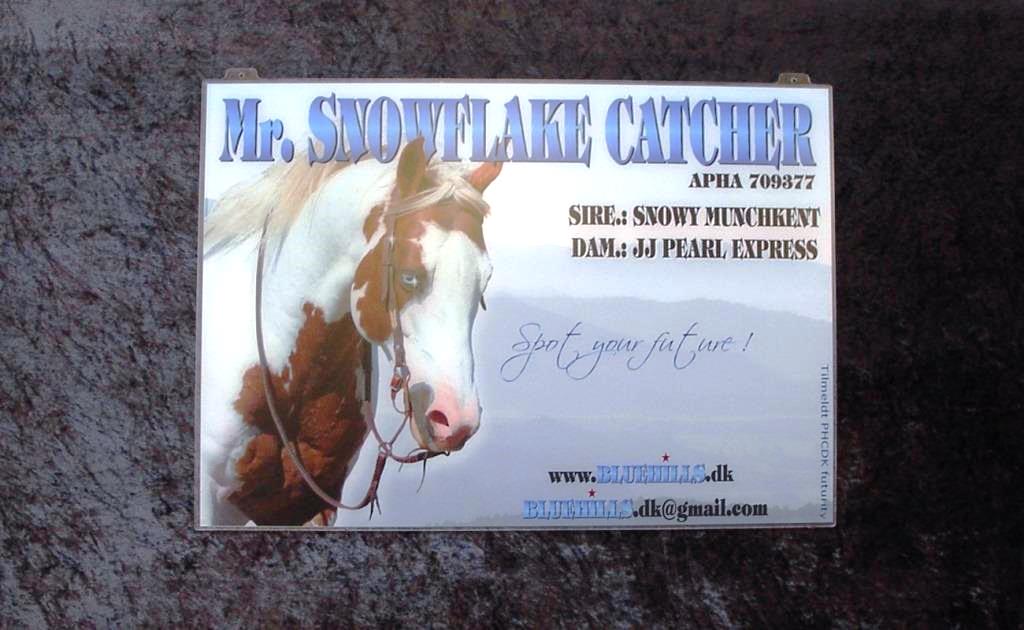 The images below show two images that are printed with a similar printer. The pictures are mounted on the lock chamber at the Telemark Canal in Norway, and are exposed to extreme external influences, which demand high quality and durability.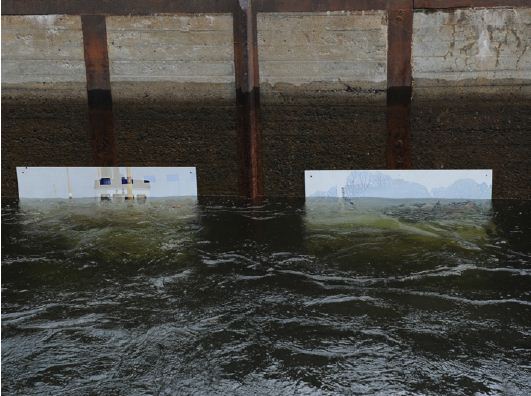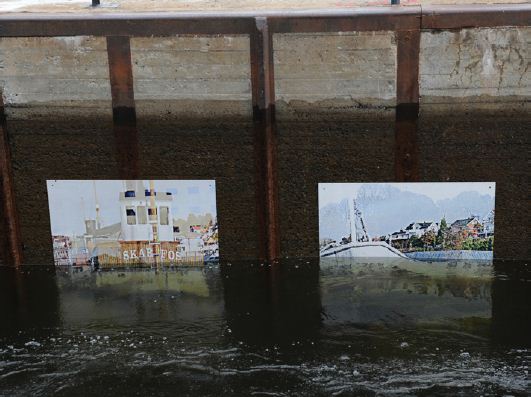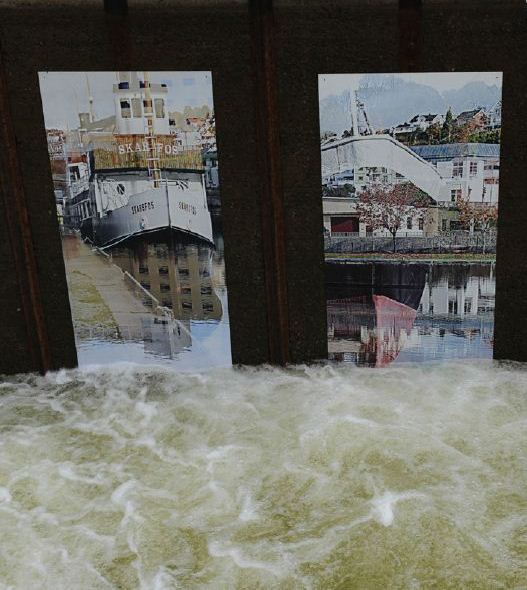 Efter 1 år, hvor billederne havde
stået under vand det meste af tiden
- også i vinterperioden, hvor vandet
til tider var frossent -
var der ingen synlige skader på
billederne, ej heller var de falmede.
UV-printing on acrylic / plexiglass ...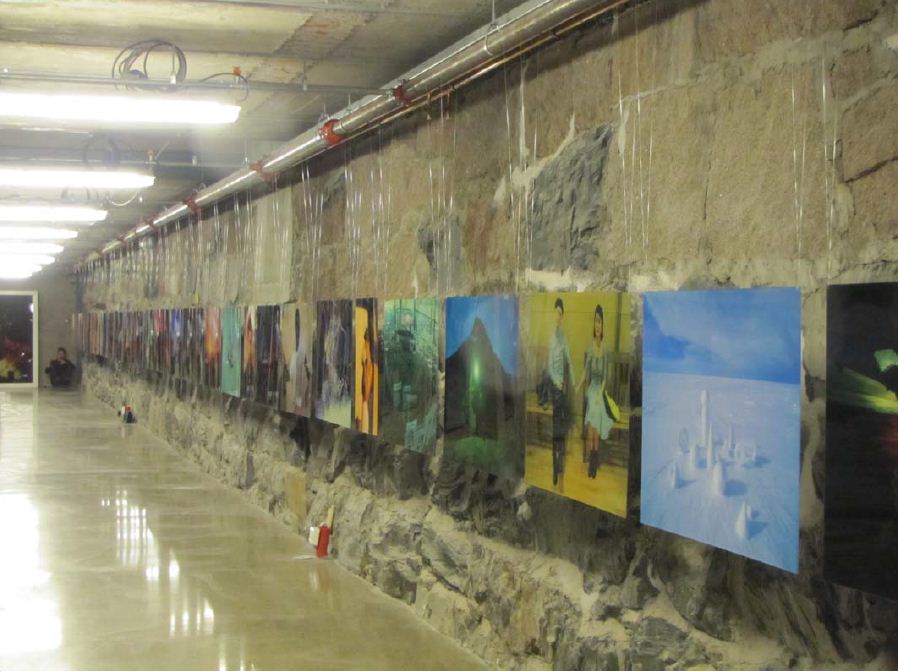 UV-printing on stone, concrete, marble ...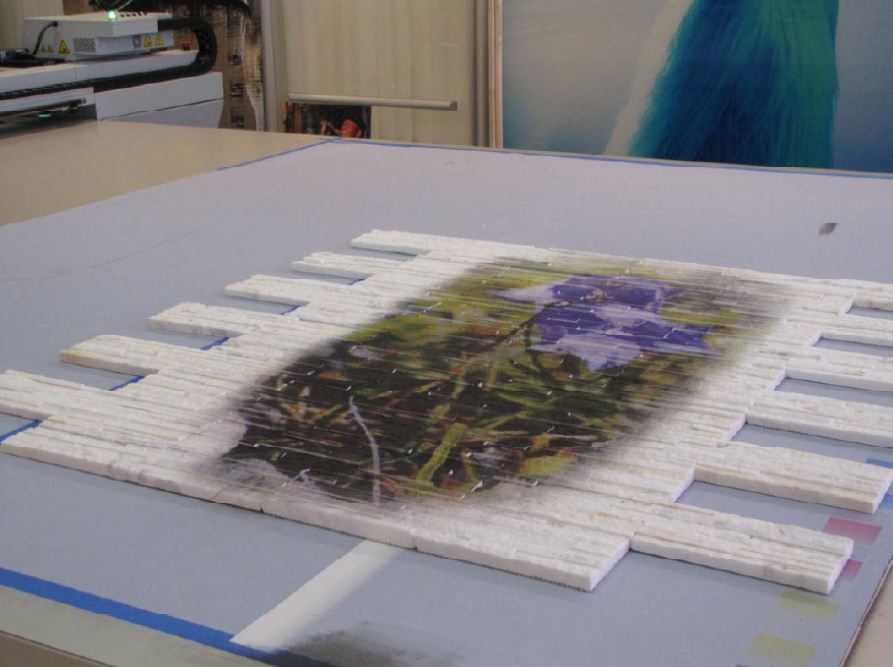 UV-printing on metal ... color coating remains intact, even if the materials are bent.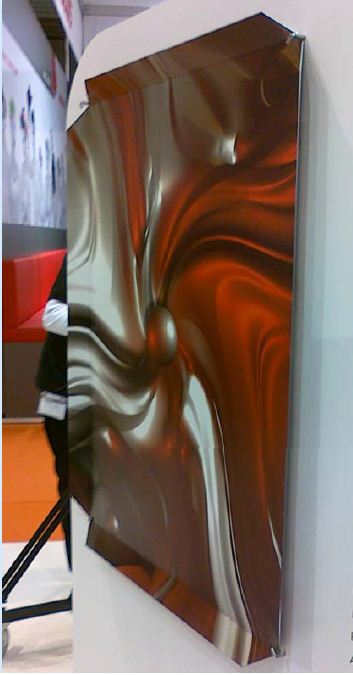 Left: UV print on a stainless steel plate,
which is subsequently bent
Below: UV print on aluminum plate used here as
front panel on a wall mounted air conditioner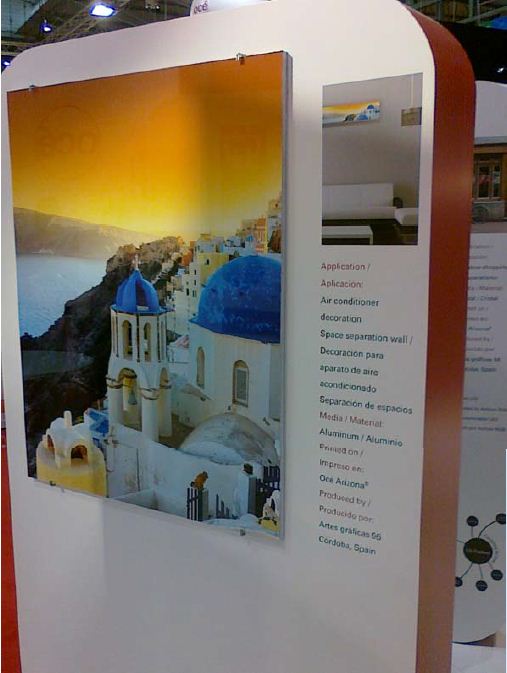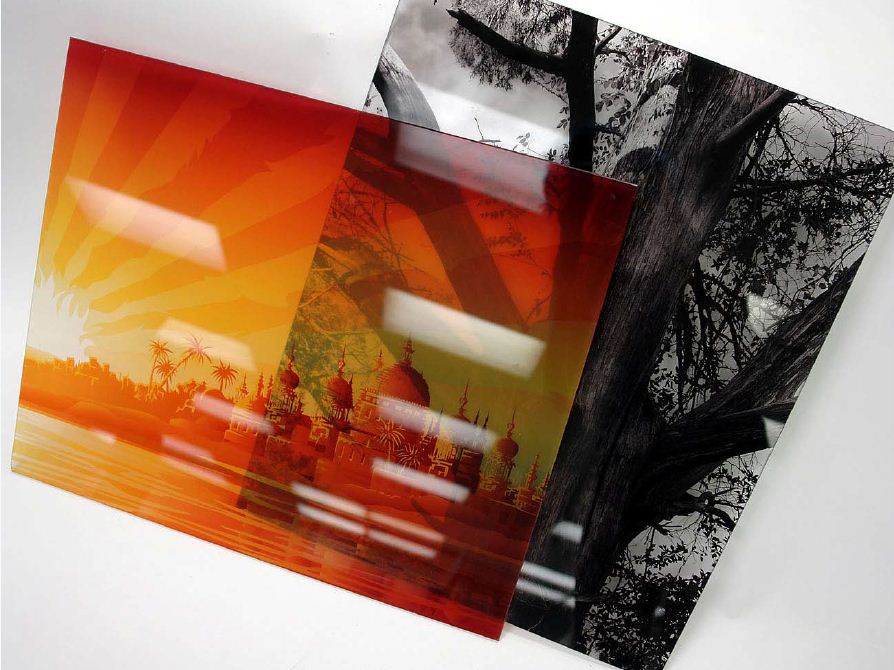 UV printing on ceramics, tiles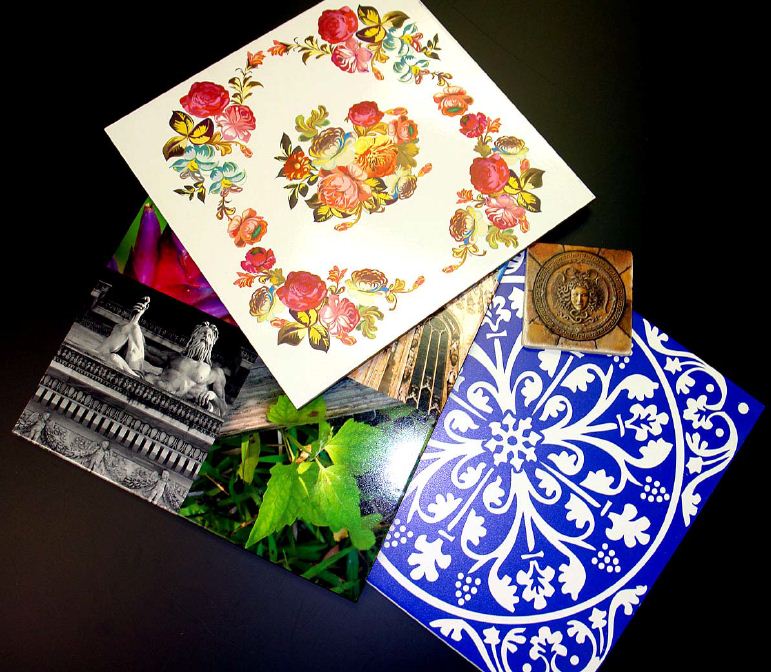 UV-print på canvas, folie, tapet ...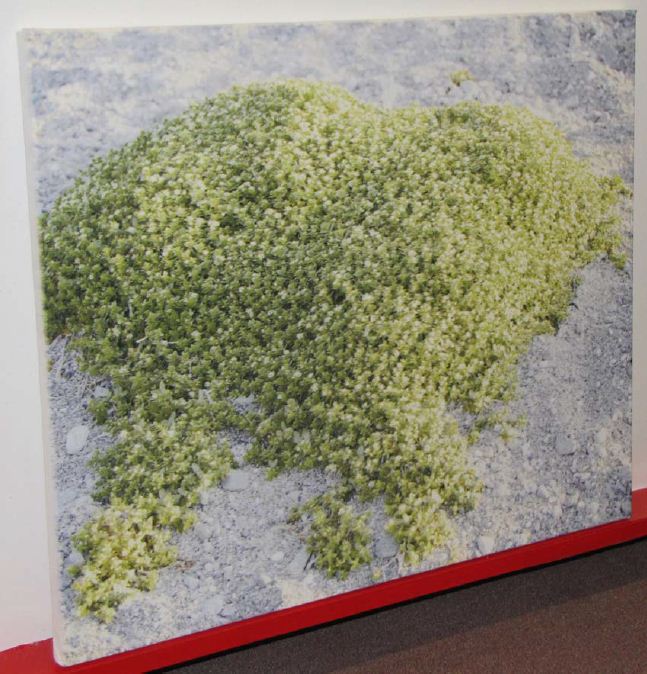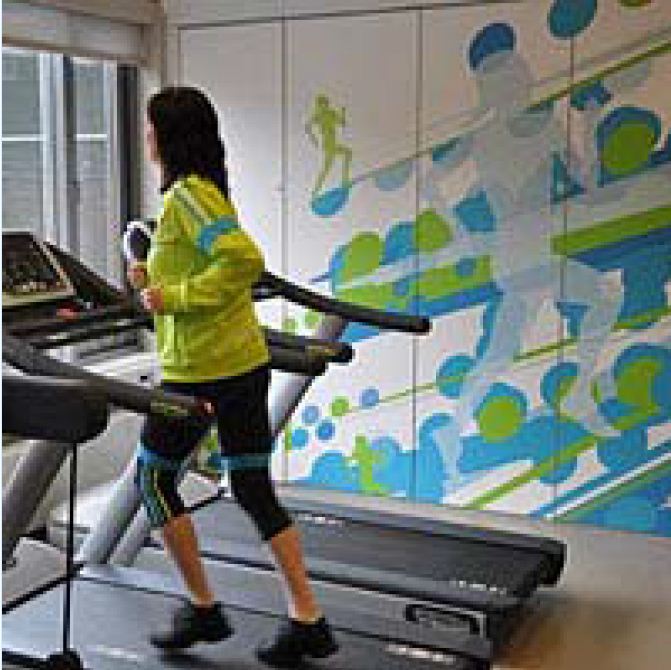 UV-printing on canvas, foil, tapestry ...