We hereby proudly present our biggest sales success - our light board for trucks, which we developed
nearly 20 years ago and which is still reaping praise from our customers.
The reason for this success and popularity progress is that it is:
The world's thinnest and lightest light board - only 8 to 10 mm thick.
Flexible, follows the shape of the vehicle to minimize wind noise and wind resistance
and to reduce fuel consumption.
Handcrafted with built-in long-life and energy efficient LEDs.
Waterproof - Live wires, LEDs etc. are embedded in the board to obtain a waterproof
and weatherproof light board
CE marked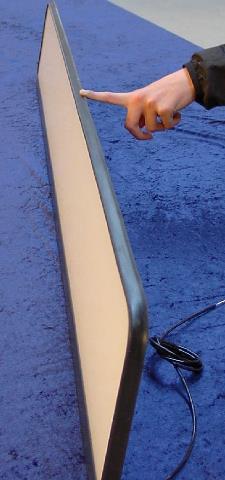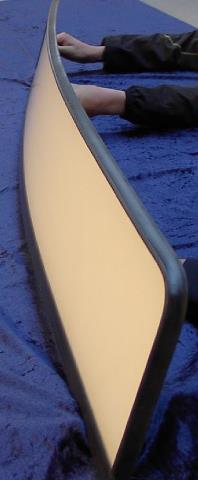 Due to its flexability, the sign will follow the lines or the shape of the vehicle on which it is mounted
                    
Our standard signs for trucks and vans are all made of thin (6-10mm) acryl and  white LED's (light emitting diodes) for 24Vdc as well as 12Vdc systems.
A power supply ensures stable and high light intensity regardless of the battery voltage if this is in within normal range. This means 23-30V for 24V systems and 11-16V for 12V systems.
The lifetime for the LED's is infinite (more than 100.000 working hours) at normal conditions, which means that no replacement is enquired within the lifetime of the sign.
An ongoing development of new features is done which will constantly improve the products.
The signs are all fully sealed, so that they can stand rough wheater with rain, winds and snow.
This is achieved by sealing the electronics (the LED's) with a weather-proof material.